The Bourne Identity Structure
The Bourne Identity Structure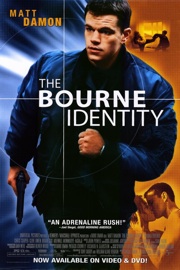 Details
Related products
Customer feedback
Related
A screenplay adaptation of Robert Ludlum's novel, The Bourne Identity. The script has a classic 'Pursued-Becomes-the-Pursuer' structure. The complication of amnesia creates a 'Who am I and what was my mission?' mystery. Note how the audience knows more than Bourne.

Use the Screenplay Summary to see how Bourne's love interest (Maria) effectively creates sympathy and compassion for Bourne, and is used to show his kindness, caring and personality. Note that Maria plays relatively little importance in the progression and resolution of the story. Unlike the women accomplices of James Bond screenplays, Maria actually vanishes at the end of Act II.

Wombosi is used as a mystery to link Bourne, his amnesia and the CIA who need to cover-up Bourne's failed assassination attempt. The Screenplay Summary captures the right time to turn the CIA hunters (Conklin, Abbott), into the pursued. There are strong similarities in structure to Three Days of the Condor and Minority Report. The ending sets up the sequel.
Customer Reviews
There have been no reviews for this product.