About ScreenWriting Science
About ScreenWriting Science
About the Company
The domain (www.screenwritingscience.com) and company (ScreenWriting Science) is solely owned and operated by Melvyn P. Heyes, Ph.D., LCSW-C. The domain name was registered on September 8th, 2008. The company registered at the New York State Department of Taxation and Finance on October 6th, 2008. www.screenwritingscience.com became active on November 18th, 2008. The company relocated to Edgewater, MD on October 10th, 2010 and registered with the Maryland Department of Assessment and Taxation. The website uses an X-cart format. The hosting server is located in Athens, Ohio. ScreenWriting Science utilizes a highly secure and encrypted PayPal payment system to process all payments for the Screenplay Analysis Summaries. In addition, DVDs, books, posters and published screenplays can be purchased through our affiliation with Amazon.com.
ScreenWriting Science was incorporated into EFFECTUS-Productions LLC on August 15th, 20014, joining Blake Visual Artistry, Island Chill MagaZeen! and Island Chill Yacht Charters. Please write questions and comments to ScreenWriting Science through this website or mail@screenwritingscience.com.
---
About me
For the past 12-years I have been applying established scientific principles and statistical techniques to understanding the art of screenwriting. I am a British-American neuroscience researcher with 25-years of laboratory and research program management experience. Much of this work focused on the identification of structure, links, organization and function within biological and psychological systems. My interest in human behavior and particularly personality disorders and the neurodevelopment of personality has been particularly useful in understanding character motivation and the emotional experiences of audiences.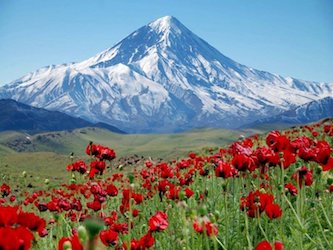 I earned a B.Sc. in physiology from the University of Newcastle Upon Tyne in England (1976), an M.A. degree in physiology from Indiana University in Bloomington (1979) and a Ph.D. in Medical Sciences from McMaster University in Hamilton Ontario, Canada (1983) with pre- and post-doctoral fellowships from the Huntington Society of Canada (1981-1985), While at Newcastle, I was a member of the University of Newcastle Upon Tyne Exploration Society Expedition to Morocco (1974), and led the High Altitude Research Expedition to Mount. Damavand in northern Iran (1976).

I worked at the National Institute of Mental Health in Bethesda, MD as a laboratory research scientist in the Laboratory of Neurophysiology (1985-1987) and the Laboratory of Neurotoxicology (1988-2001). My work focused on immune-mediated neurological and psychiatric disorders, and the identification of therapeutic targets. I have published over 120 peer-reviewed scientific papers viewable through PubMed (Scientific Publications). I have served on a large number of scientific review panels and scientific advisory boards (including the Autism Tissue Program). I transferred into the biotechnology industry for 5 years (Curagen, 2001-2003; PsychoGenics, 2004-2005). There, I led teams that utilized molecular approaches to identify therapeutic targets, particularly for psychiatric conditions, neurogenetic disorders and pediatric neurodevelopmental disorders. From 2005-2008, I worked as an independent consultant advising private industry, not-for-profit patient advocacy organizations (including the Spinal Muscular Atrophy Foundation) and venture capitalist companies. This work included programs to evaluation of candidate medications to treat patients with spinal muscular atrophy, spinal cord and head injury, multiple sclerosis, schizophrenia, addiction, depression, anxiety and autism. I was also recruited to identify novel mechanisms of action for a new class of anti-cancer drugs.
In May 2010, I graduated with a Master of Science in Social Work from the mental health clinical practice program at Columbia University School of Social Work in the CIty of New York. I interned at the Employee Development Center, a division of the School of Public Health at Cornell University, as well as the Institute for Contemporary Psychotherapy in New York City. This work provided psychotherapy treatments to adult clients with employment-related issues, family stresses, emotional disturbances, personality disorders, anxiety, depression, as well as victims of abuse and post-traumatic stress disorder. In 2009, I also worked with the Institute for Contemporary Psychotherapy to obtain grant funding for a program to treat students in New York City, particularly young writers, actors, artists and musicians.
From 2009-2010, I also worked as a research scientist at the Atlantic Neuroscience Institute analyzing clinical neurology outcome data patients with stroke, developing a program in narrative medicine for patients with Parkinson's disease and assessment of education strategies in the prevention of post operative delirium.
From 2010-2011 I was a clinical psychotherapist at the Center For Children in La Plata, MD. The work involved treatment of young children, adolescents and adults, as well as families and foster parents with a broad spectrum of difficulties that range from anxiety, depression, OCD, panic attacks, social phobia, attention and impulsivity dysregulation, learning disabilities, defiance and conduct problems, academic difficulties, social and behavioral challenges, Axis II trajectories, alcohol and substance abuse, domestic violence, trauma, self-harm and suicidality. I ran the Adolescent Dialectical Behavior Therapy program at the Center. I spent the three years as a clinical psychotherapist at Second Genesis in Crownsville, MD (2011-2014), an adult inpatient treatment center for men and women with drug and alcohol dependency, and/or Axis I, II and IV diagnoses, and performed individual therapy as well as groups. This tenure overlapped time at the Corsica River Mental Health Services in Centerville, MD and included work at the J. DeWeese Detention Center for Juvenille Girls in Chestertown, MD. After a year serving at Tateioms, a private mental health clinic in Laurel, MD (2014), I formally began a full time private practice in Edgewater, MD.
My formal education in story narrarives includes courses in screenwriting and creative writing at New School University and New York University in Manhattan. It made an interesting challenge to apply my scientific skills to a process based more in spontaneous creativity. The fact that there are so many books on 'How to Write a Screenplay' and script structure tells us that many professional screenwriters and movie-makers believe that screenwriting is, indeed, understandable by a scientific method. While the overwhelming majority of books, websites, blogs, courses and workshops are presented by screenwriters and movie-makers, my approach is of a trained and experienced research scientist. My background is not a claim of superiority over teaching by members of the movie industry, simply an offer of a novel perspective on a multi-faceted domain. A research paper describing my quantitative analysis will be published in February 2012 edition of the Journal of Screenwriting.
I look forward to establishing a discussion board, feature articles and a newsletter over the next few months on my site. I also welcome authors who wish to contribute articles. I would be happy to review your screenplay for structure and scientific content. I would also appreciate your comments!

Welcome to ScreenWriting Science!