North by Northwest Structure
North by Northwest Structure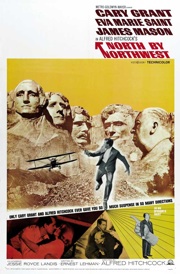 Details
Related products
Customer feedback
Related
North by Northwest is the classic screenplay cited as one of the best example of a pursuit-mystery. Act I wastes no time in getting the story started. It is not until Act II that Screenwriter Lehman begins to explain who everyone really is. He keeps the audience one step ahead of Mr. Thornhill.

Similar in structure to other innocent people being 'set-up' and chased: Mission Impossible, Minority Report, The Net, Chain Reaction, Shooter and Enemy of the State. All the main characters become involved in establishing why they are being chased. North By Northwest focuses on a rescue of the main character's love interest.
Customer Reviews
There have been no reviews for this product.