Flightplan Structure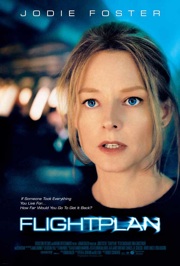 Details
Related products
Customer feedback
Related
What would you do to rescue your missing daughter? Answer: Anything.....

Things go as planned for kidnapper Carson, particularly as no one sees Kyle's daughter during boarding and take-off (suspension of disbelief). It is also a coincidence that Kyle just happens to be an expert in aircraft engineering and worked on the plane in which she and her daughter are now flying. Screenwriters Dowling and Ray pick the ideal time to reveal the conspiracy between Carson and Stephanie to the audience, and the right way for Kyle to figure it out.
Customer Reviews
There have been no reviews for this product.