Moby Dick Structure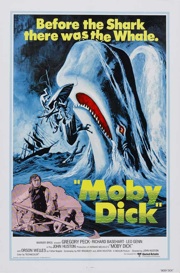 Details
Related products
Customer feedback
Related
Screenwriters Ray Bradbury and John Huston take the unusual step of letting Ishmael take us into the world of Moby Dick and then releasing him into a largely passive role for the rest of the screenplay. Captain Ahab and his obsession are the main focus. Ishmael is the lone survivor of the Peaquod and therefore the narrator of the story.

The Screenplay Summary shows that we only briefly meet Moby Dick for the first time in the second half of Act II. Expectations and tensions are raise by the becoming becalmed and then caught in a raging storm, until Captain Ahab confronts Moby Dick in the middle of Act III. Alien and Jaws take a similar approach.
Customer Reviews
There have been no reviews for this product.